These days, cars come standard with so many features and extras that you might not be able to keep up. These features, some revolving around safety, are great and can save lives. They have luckily transferred over to the world of RVs, where the safety features are just as important but are a bit different than what you'd find in a car. RVs are bigger and made to do different things, so the safety features are altered.
You can add, customize and include as many bells and whistles as you want into your RV. But, at the end of the day, RVs safety features are what's most important. We've put together a list of key safety features you can look for when shopping for the perfect RV.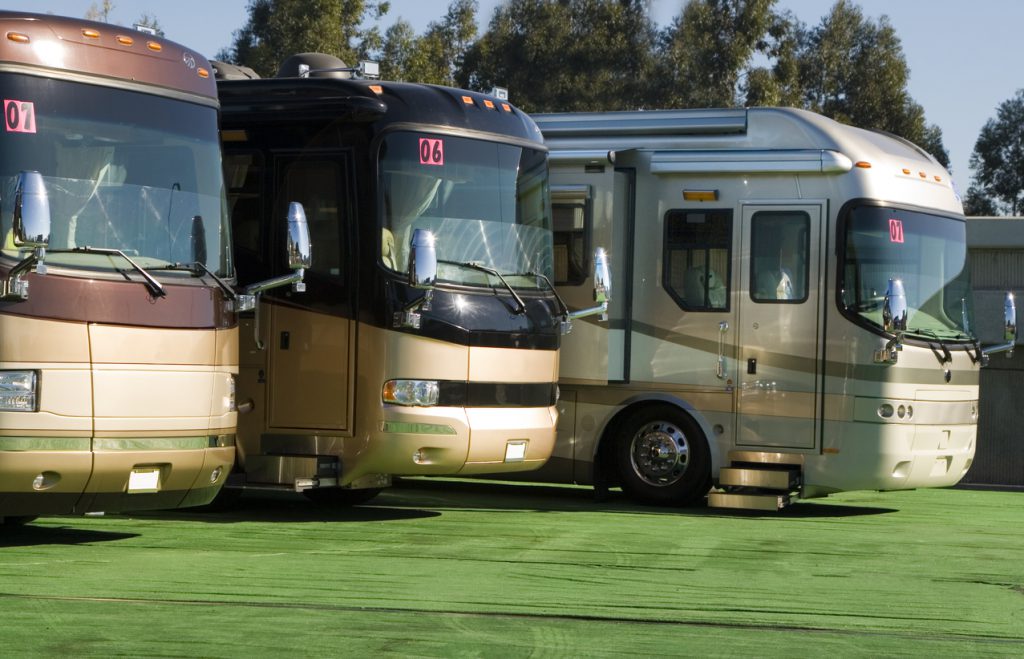 Carbon Monoxide Detector
This chemical is odorless, invisible, and incredibly deadly. In RVs, it normally comes from the vehicle or generator exhaust, gas-powered heaters or gas appliances. What's better than one carbon monoxide detector? Two detectors! Install one in the bedroom and one in the living area. And be sure to find the ten-year battery-powered detectors for ultimate safety.
Tire Pressure Monitoring System
This system is added into your front dash and gives you the pressure of your tires at any moment to help prevent a flat.
High Beam Recognition
This feature automatically deactivates the main beam headlights once you have another driver coming towards you on the other side of the road. Turning them off increases visibility and reduces blur at night. It can be frustrating when someone forgets they have their high beams on, but this RV company has found a way around that.
Rear View Camera
These normally provide a wide-angle view of everything behind you projected onto the radio system screen. It gives you guidelines for when you're close to an object and gives you an estimate of just how close those objects are. Some RVs provide different colors based on how far away you are from the hazard. Most are activated once you put your RV in reverse.
Dash Cameras
While we're talking about cameras, it's not a bad idea to install a camera in your dash for safety purposes. Recording all your travels is a great way to have everything on file in case an accident happens. Being able to watch the videos over to look at all the wonderful sites you've visited is a major perk, too!
Electronic Braking System
Though this might not be considered advanced to some, the electronic braking system is a piece of technology that helps us all stay safe on the road. It is often required by law to be placed in your trailer or towed vehicle. It connects your braking system to the towed vehicle's brakes, so fellow road members can more easily see the brake lights. It's a pretty crucial piece of equipment if you are towing a car.
Blind Spot Warning
A blind-spot warning system uses cameras, sensors, and radars to detect any vehicles you can't see that are close to your car. Some manufacturers have a light on the outboard mirrors or pillars that tell the driver it is unsafe to change lanes or merge. Others may have a shaking steering wheel.
Hill Descent Control
The hill descent control allows you to keep the same speed while traveling downhill without needing to brake. This lets the driver focus on steering without having to worry about your speed.
Of course, these are all great ways to stay safe on the road, but road safety starts with you. Don't drive distracted, stay alert and know how to maneuver your motorhome if's large.
Are you in the market for a new or used RV? What sort of safety features are most important to you?