Planning on hitting the road this Holiday season? You wont want to miss the best RV destinations for the Holidays!
The holiday traditions of opening presents under a tree at home or making obligatory visits to see family aren't for everyone. If you're considering spicing up your holiday season and hitting the road, let us help you out. We've come up with a list of some of the best destinations around the country to visit at Christmas time (and before) that will still keep you in the holiday spirit. From warm weather to white Christmases and towns whose celebrations range from an all-out month of festivities to a year-round affair, we've got you covered with the best RV destinations for the Holidays.
Plymouth, Massachusetts at Thanksgiving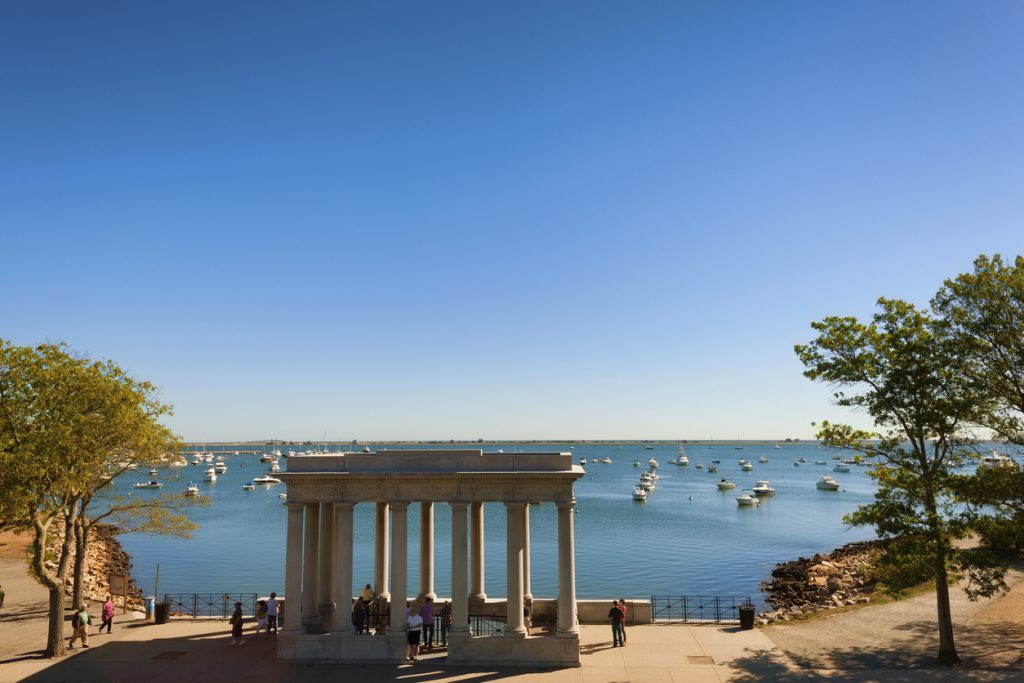 Before we get to Christmas, we'll begin with the best destination to kick off the start of the holiday season at Thanksgiving: Plymouth, Massachusetts. Yes, the Plymouth where it's traditionally celebrated that the Pilgrims landed on what would later become US soil in 1620. What better way to celebrate Thanksgiving than where it all began? Plymouth embraces its place in history around the holidays with plenty of pilgrim-themed activities. The "Pilgrim Progress" procession follows the pilgrim's trek to their original church site with 51 costumed re-enactors, representing the 51 survivors of the first harsh winter the early settlers spent here. Be sure to make a stop at Pilgrim Hall Museum and Plymouth Rock, the inscribed piece of granite that traditionally marks the place where the pilgrims cam aground.
Christmas, Florida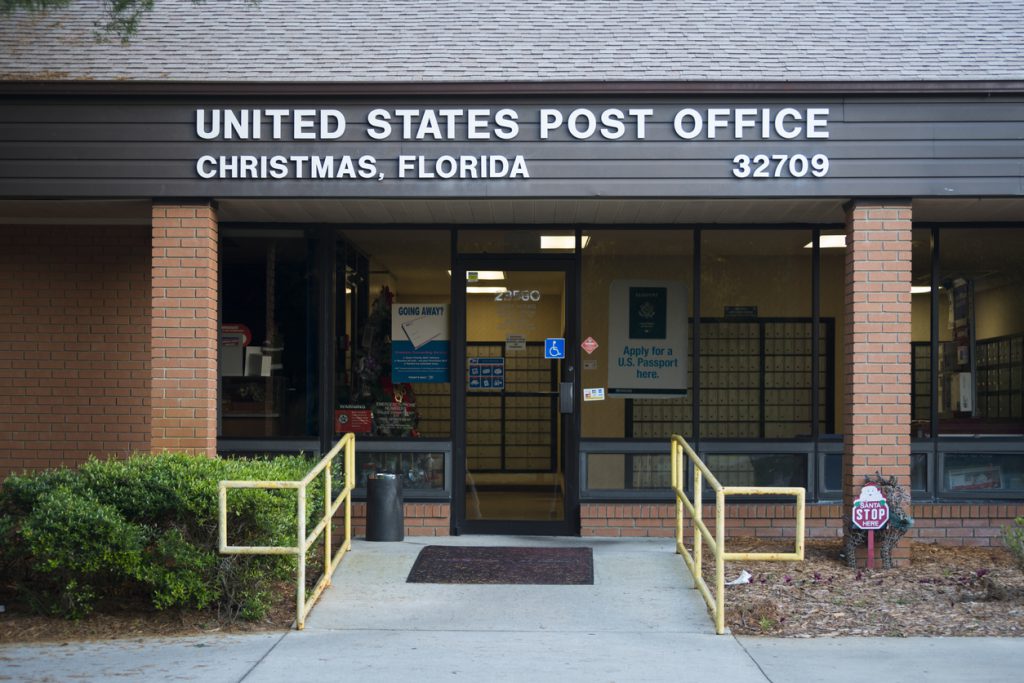 Maybe your reason for spending Christmas in the RV is because you are trying to escape the winter weather where you usually live. While there are endless warm places you can go to spend a holiday in the sun, the small unincorporated town of Christmas, Florida will give you warm weather and Christmas vibes. Located east of Orlando, it's actually named after its local landmark Fort Christmas, built in the 1800s, and not that time of year where Santa Claus visits. Still, the community is decked out all year long in Christmas garb. One of the town's main attractions is its post office, where people travel from all over to have their holiday mail postmarked from Christmas, Florida. It's the perfect spot to send a postcard to family back home to let them know you're having a great time on the road!
Christmas Town, North Carolina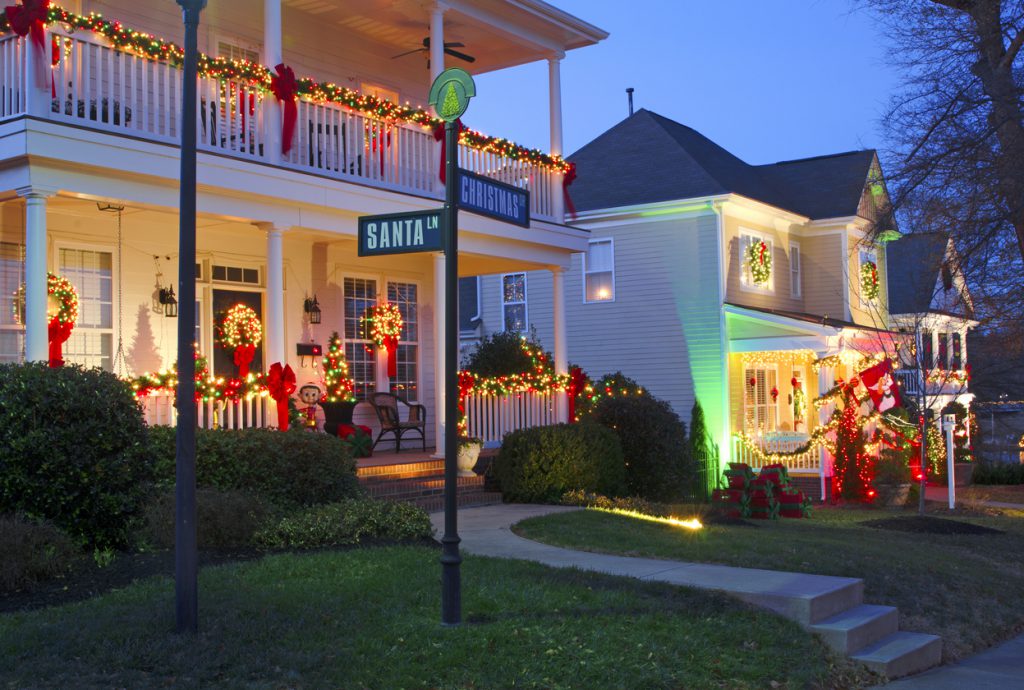 You'll find another entirely Christmas themed town in McAdenville, North Carolina. This town loves Christmas so much, they change their name every holiday season to Christmas Town USA! You'd be hard-pressed to find a place that celebrates Christmas with more pomp and circumstance than this suburb of Charlotte. The entire town participates in the light display, so there's no charge to drive or walk through the neighborhoods and take in all the colorful lights.
Frankenmuth, Michigan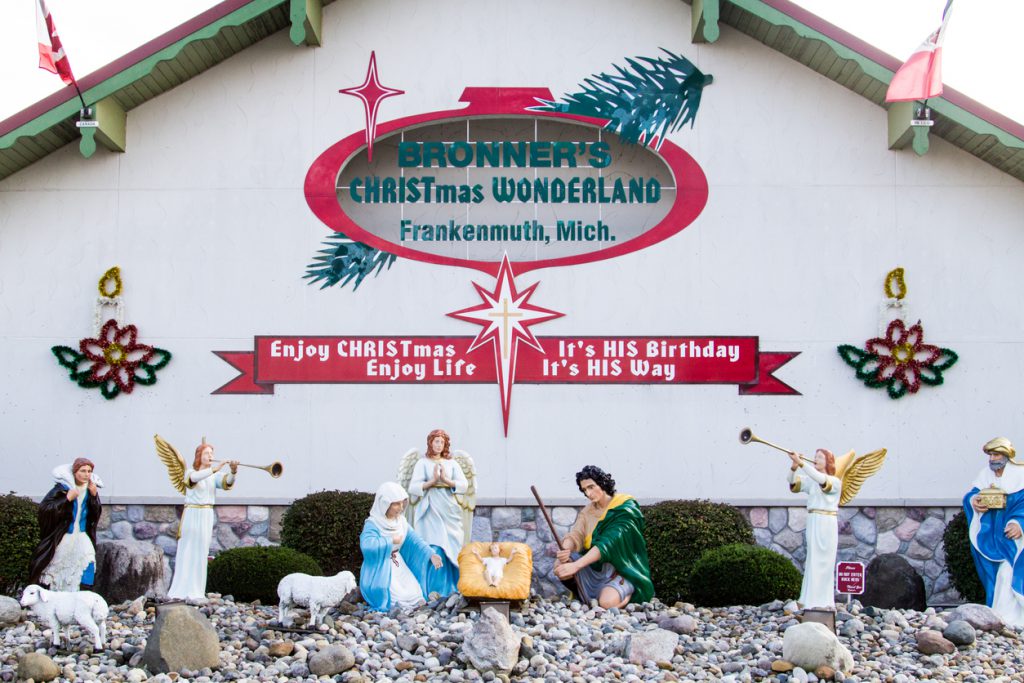 While Frankenmuth, Michigan isn't an entire city dedicated to Christmas. They do have a world-famous Christmas shop that's open year round. They are home to Bronner's CHRISTmas Wonderland, the largest Christmas store in the world. This quaint German-themed town goes all out when Christmas rolls around. Walking Main Street feels like stepping into a real-life snow globe with the lights and European-style buildings. Of course with the city's cultural focus on its Bavarian history. There's a Christmaskindlmarkt. Stroll through the heated tents to find local holiday artisan gifts, trinkets and food.
Aspen, Colorado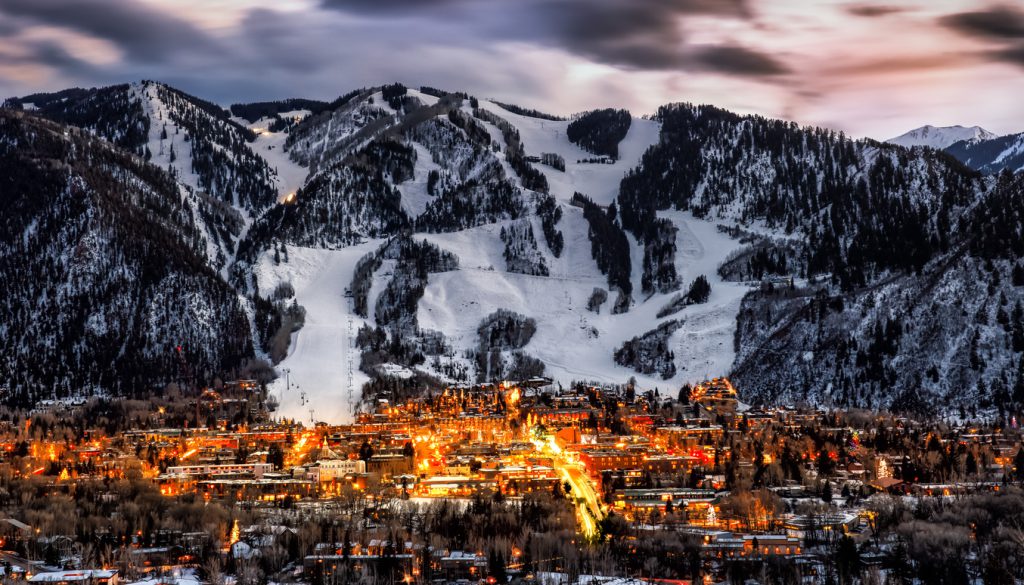 If finding somewhere with a white Christmas is on your mind, Aspen, Colorado is a safe bet. Because of its high elevation, it sees an average of 23 inches of snow by the time December 25th rolls around. Known for its prestigious ski slopes, it's a common holiday vacation destination and the city treats it as such. The lodges at the bottom of the slopes twinkle in the evening glow with the snow-capped Aspen Mountain towering above. Just the sight alone will have you feeling the Christmas spirit.
Jackson Hole, Wyoming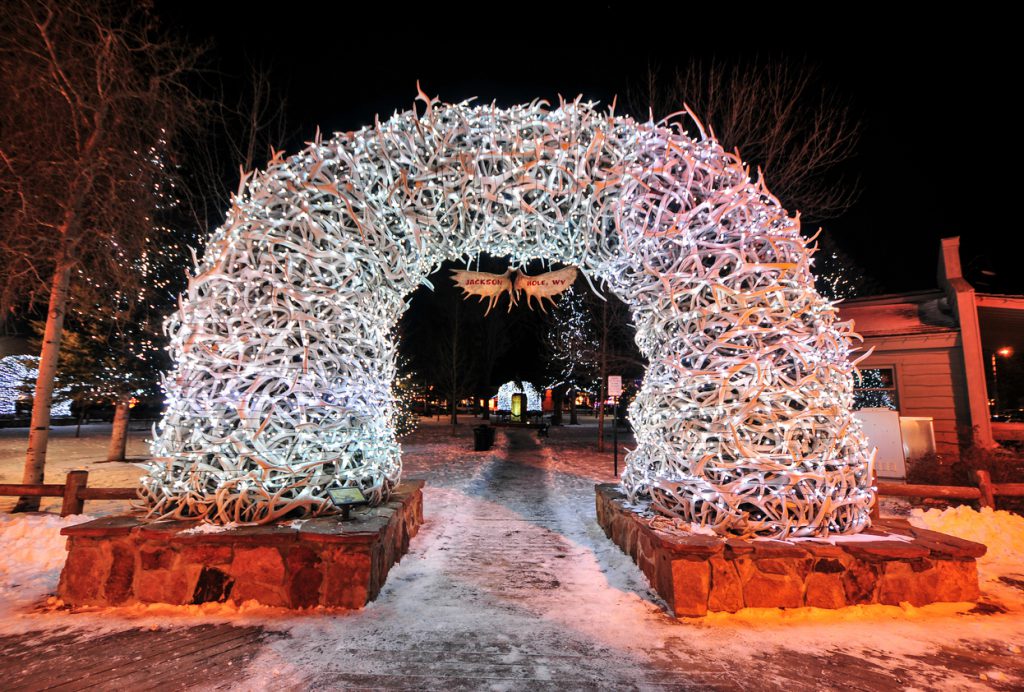 Another spot for near-guaranteed snow and incredible skiing is Jackson Hole, Wyoming. Nestled in the valley along the Teton mountain range, the historic Town Square in this Old West-themed town lights up for the Christmas season. Enjoy horse-drawn sleigh rides, visit the Holiday Art Bazaar, or spend an evening watching the annual Christmas show at the famous Jackson Hole Playhouse. You might even spot Santa on the slopes. To find some other places to visit while you're in Wyoming, check out our post on Beautiful Wyoming Natural Landmarks.
Quebec City, Quebec, Canada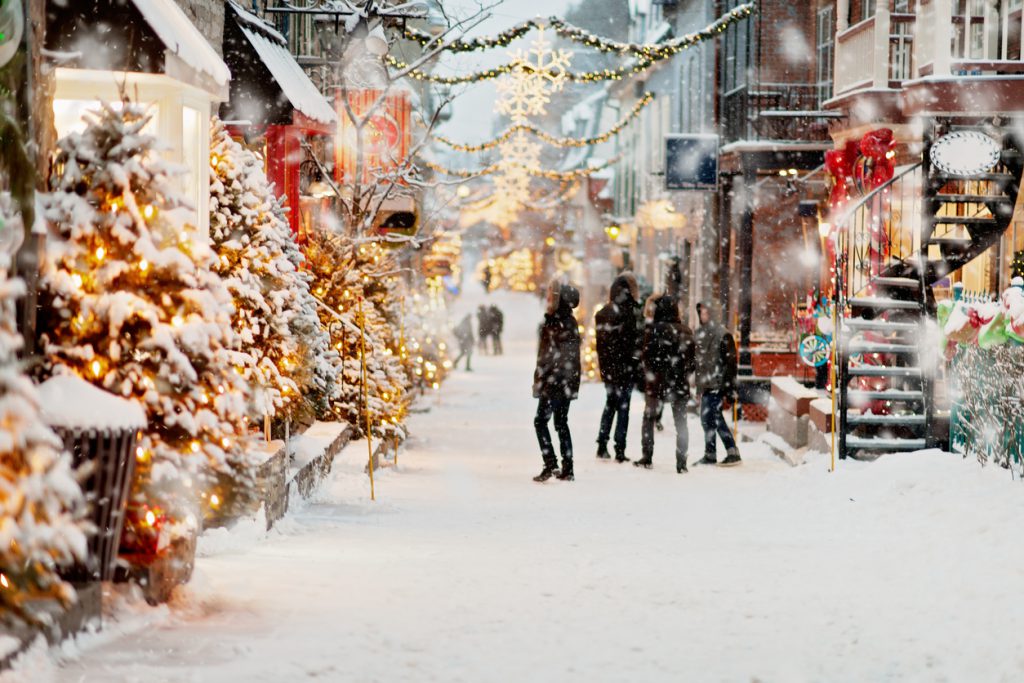 Alright, we know we said we were going for destinations around the USA. But we couldn't resist adding Quebec City in Canada to the list. If you're unsure about what it will take to bring your RV across the northern border. We've got you covered for that too. Just check out our article on everything you need to know before traveling to Canada in your RV. One visit here during Christmas time and you'll completely understand why it made the list. The quaint area of Old Quebec comes alive during the holidays with classic Christmas lights and greenery. You're also very likely to experience a white Christmas here. Quebec sees an average of nearly 30 inches of snow each December. If you enjoy Christmas activities that feel like stepping back in time to holidays of old. Then Quebec City is a must.
Best RV Destinations for the Holidays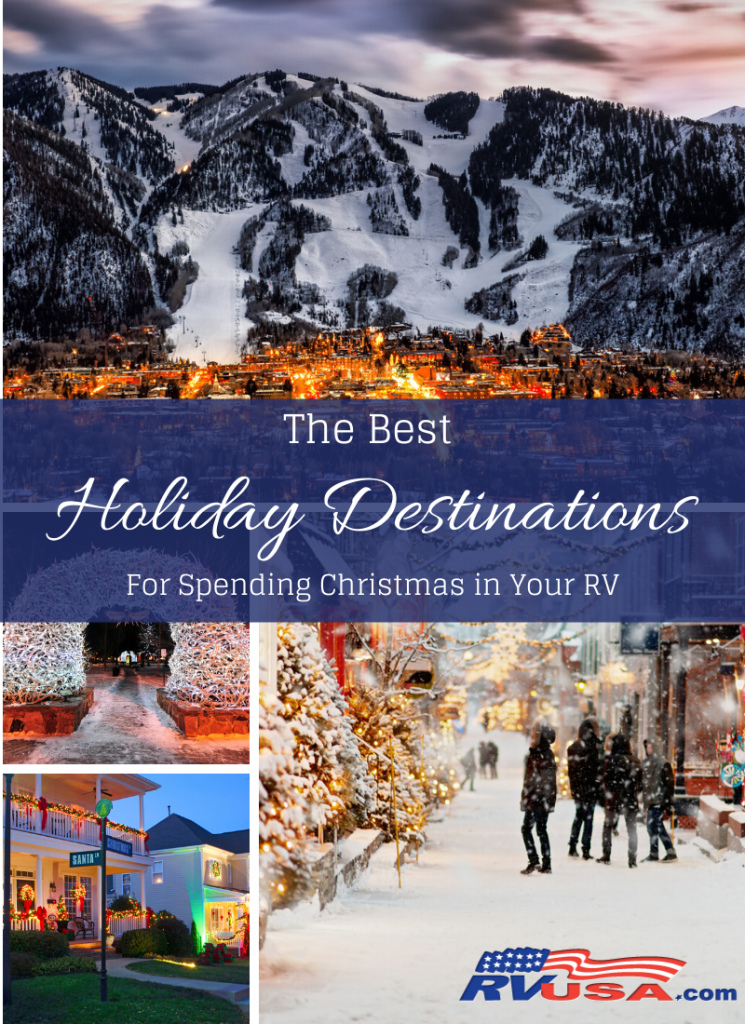 With destinations like these, you may have to beg to differ with the old Christmas adage "there's no place like home for the holidays". In fact, home is wherever your RV is. And your RV can take you to some pretty incredible places to spend the holidays.