Buying an RV is no small investment. But what if you could get your RV to make money for you? It's certainly possible, whether you are a weekend warrior or a full-timer. There are plenty of people who shape their jobs around the ability to work remotely, but not everyone has a job or a skill that translates to working from anywhere. Maybe you're retired and want to supplement your income in small ways, or maybe you're just looking for a way to make some extra cash to go towards your road tripping fund. This list will help you discover some unique ways you can turn your RVing hobby (or lifestyle) into cash.

Rent out your RV
For those who aren't full-time on the road, this is the best way to get a return on your RV investment. The average RV is only used about 10% of the year, which means for the other 90%, it's just sitting in your driveway or in storage collecting dust. Why not let some other adventurers pay you to borrow it while you're not using it? There are several websites out there that offer peer-to-peer RV rentals – think Airbnb, but with RVs.
List your rig on RVShare, Outdoorsy or Campanda, choose the dates its available for rent, and let your RV rake in the cash while you go about your daily sticks and bricks life. Of course, you'll have to be comfortable with the idea of letting strangers take off with one of your most prized possessions for a time, but you get the trade-off of giving someone else fun RV memories they may not have otherwise made. And you get paid. Bonus: it can keep your RV from encountering maintenance issues from sitting stale for too long.
Workamping
This RVing term is more than just a buzzword you hear from friends around the campground. Workamping (a fancy way of saying "work camping") is one of the most popular ways to make money amongst RVers. It basically means that you sign up for short term jobs at campgrounds and other businesses on the road in exchange for a free place to park or a small salary. Jobs can range from campground hosts to cooks to housekeepers and maintenance. Luckily, there are several places online you can search for workamping jobs. Find campground host jobs at camphost.org, or search websites like workamper.com and workampingjobs.com. Workamper.com provides some premium services you can benefit from with annual memberships that range from $20-$67, depending on how in-depth you want to be in your search. It's a great way to cut down on costs while still enjoying life on the road.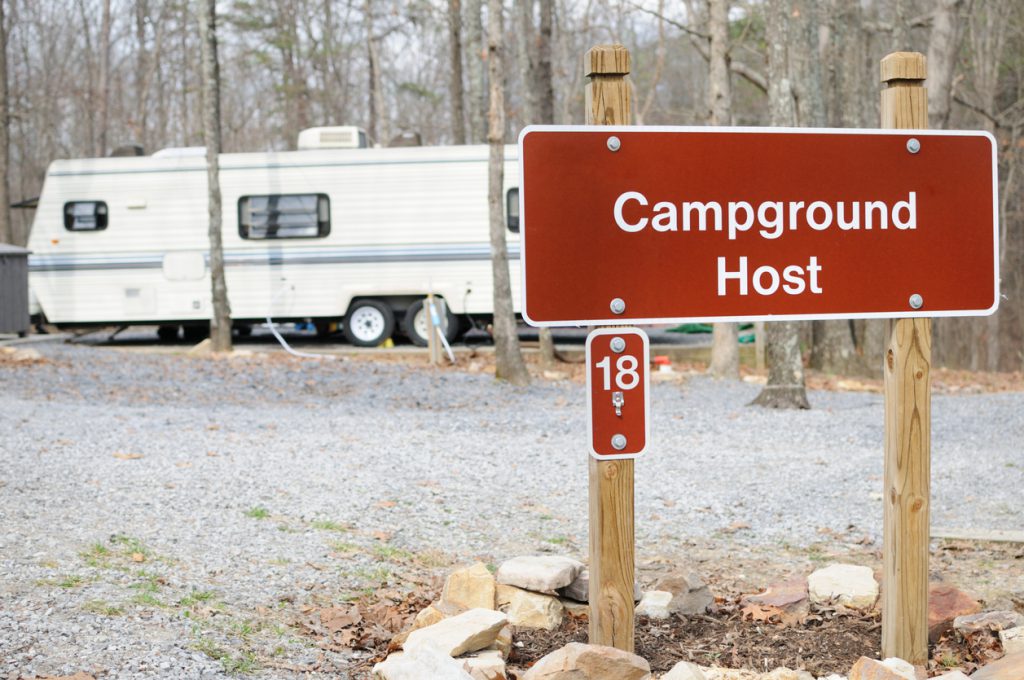 Live somewhere that has seasonal jobs
While workamping covers jobs at campgrounds and other similar businesses. You can get more creative with your job search on the road. If you plan your travel right, you can take your RV to popular spots during busy seasons and make money from the seasonal jobs that pop up there. Park at the beach for a summer and work in a gift shop or a waterfront restaurant. Head to the mountains in ski season and get a job at the lodge. Another popular stop for RVers is to head to Montana, Minnesota and North Dakota for the sugar beet harvest in the late fall. While you can make up to $2500 for two weeks of work, it is a lot of work, and typically in cold and windy conditions. If you're still intrigued, head to www.sugarbeetharvest.com to inquire about jobs.
Amazon CamperForce
These days, there's hardly anyone with a mailing address that doesn't use Amazon – but those packages have to make it to their destination somehow! That's why Amazon has teamed up with RVers to create Amazon CamperForce. You can apply for a job to pick up, pack and ship items ordered on Amazon during the busy holiday shopping season. These jobs are based out of Arizona, Kentucky or Tennessee and begin in mid-October. While it's a great way to make money, be prepared for lots of physical labor with this job. Head to amazondelivers.jobs/about/camperforce to find out how to sign up for the upcoming season.
Grow a blog or social media following
If it seems that everyone you meet on the road these days has a blog or a popular Instagram account… It's because it's a viable way to make money. While it may seem as easy as creating an account and snapping some photos, building a following can be harder than it looks. If you're successfully able to drum up interest and clicks, then you may find companies who are willing to pay you to post about their products or services. At first, you'll likely get offers to post about products in exchange for a discount on that company's website. Then, you may be sent products for free in exchange for a post, before you move on to actually being paid for your post.
The pay can vary wildly and is often based on follower count. You can also make money off of embedded ads on your blog or from YouTube viewership. If you're a great photographer, great writer, and have some great tips for fellow campers up your sleeve… This could be a great outlet for you. Success in this avenue doesn't come overnight though, so typically it's best to start growing your following for a time before diving into relying on this as an income stream. With some effort, you could become the next RV influencer!
How to Make Money with Your RV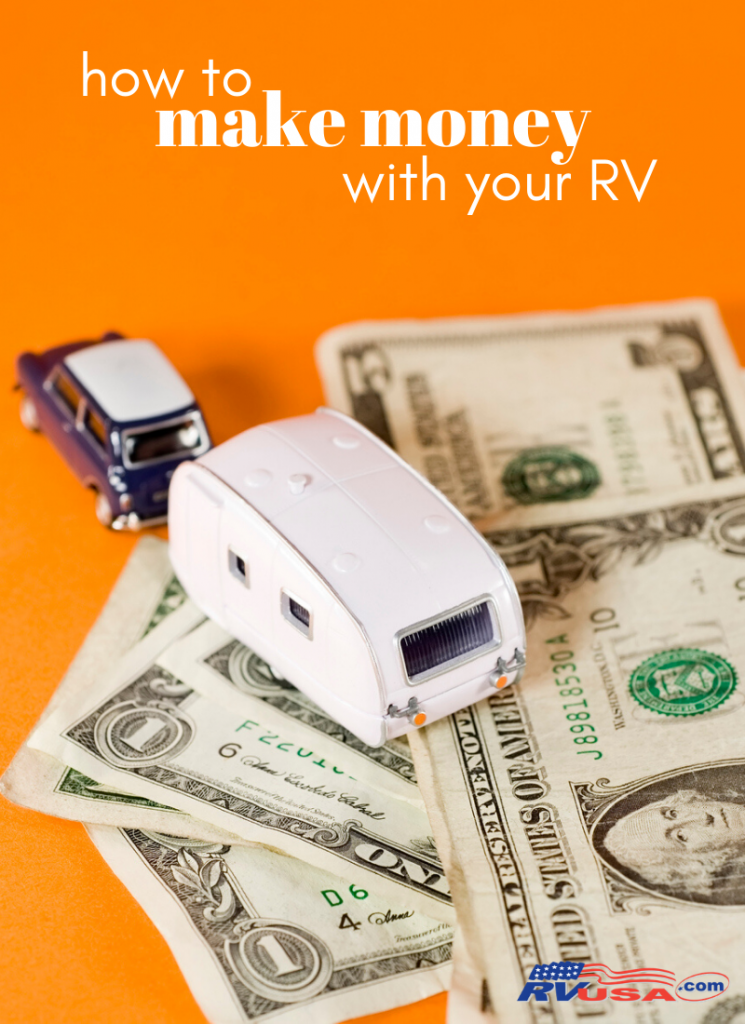 It's time you started making money from your love of RVing, rather than just paying for your love of RVing. With some grit and creativity, it's certainly possible for part-timers and full-timers alike. Whatever your talents and travel schedule, there's an RV income out there for you!
All that's left is to figure out where you'll be headed to next. For inspiration, check out some of our favorite RV destinations on the blog.