There isn't much that comes closer to a buzzkill than having something break or malfunction on your RV or motorhome. If there's anything worse, it's wondering how you plan on paying for the massive bill that comes with the damage. Breakdowns, failures, and appliances that stopped working are all part of being an RV owner, and you've more than likely had some of these problems on your own.
RV repairs are usually rather expensive and stressful, and they take the fun out of that RV lifestyle so many of us long to have. That's when an extended warranty on your motorhome may end up shielding you from such costs. Warranties are often cheap for say, maybe your iPhone or laptop, but it's a different story for RVs. So, here's the question: Is an extended warranty even worth it?

Dig around on RV forums or any RV website and you'll get several strong opinions about warranties. This may help you decide, but the last say is up to you. It's all about what sort of coverage you need for your type of RV. Not what someone else needs for their RV.
Some people hate them, but some people come to find good warranties do cost money, but they save them so much more. An extended warranty comes under many names: RV Extended Service Contract, RV Extended Service Plan. It's all the same thing, so don't be fooled. The warranty is essential coverage for most of the repairs for nearly every mechanical part, system or appliance on the motorhome. Some say it's peace of mind. Regardless of if you buy new or used, something is bound to break throughout your adventures. By getting a warranty, you can avoid that financial impact.

Different Types of RV Warranties
There are two major types RV warranty: Exclusionary and Inclusion or Stated Components. Exclusionary contracts cover everything except what is listed in the contract. It will have a list of everything that is excluded from the policy. It's a great option for RVers who want absolute peace of mind when they travel and the comfort of knowing most breakdowns will be covered if there's ever a problem. This is your best bet, because it includes every mechanical part on your RV except for what's listed as exclusions. This is the most comprehensives kind of warranty you can find.
Inclusion Contracts
Inclusion contracts offer limited coverage and only fix or replace what is listed. If you choose an inclusion contract, it will list exactly which items are covered. If it isn't on the list, the part or maintenance to fix the problem won't be covered. It does offer a lower amount of coverage, so it's less expensive. Again, you'll want to splurge for the Exclusionary warranty. Chances are it will save you money in the long run.
Some RVers are only worried about major issues, like an engine or transmission. The Powertrain Only RV Extended Warranty is made for people who are concerned with the most expensive parts of an RV to fix and are less worried about every day or minor inconveniences. This is another affordable way to have at least some coverage and to avoid some possible major repair bills down the road.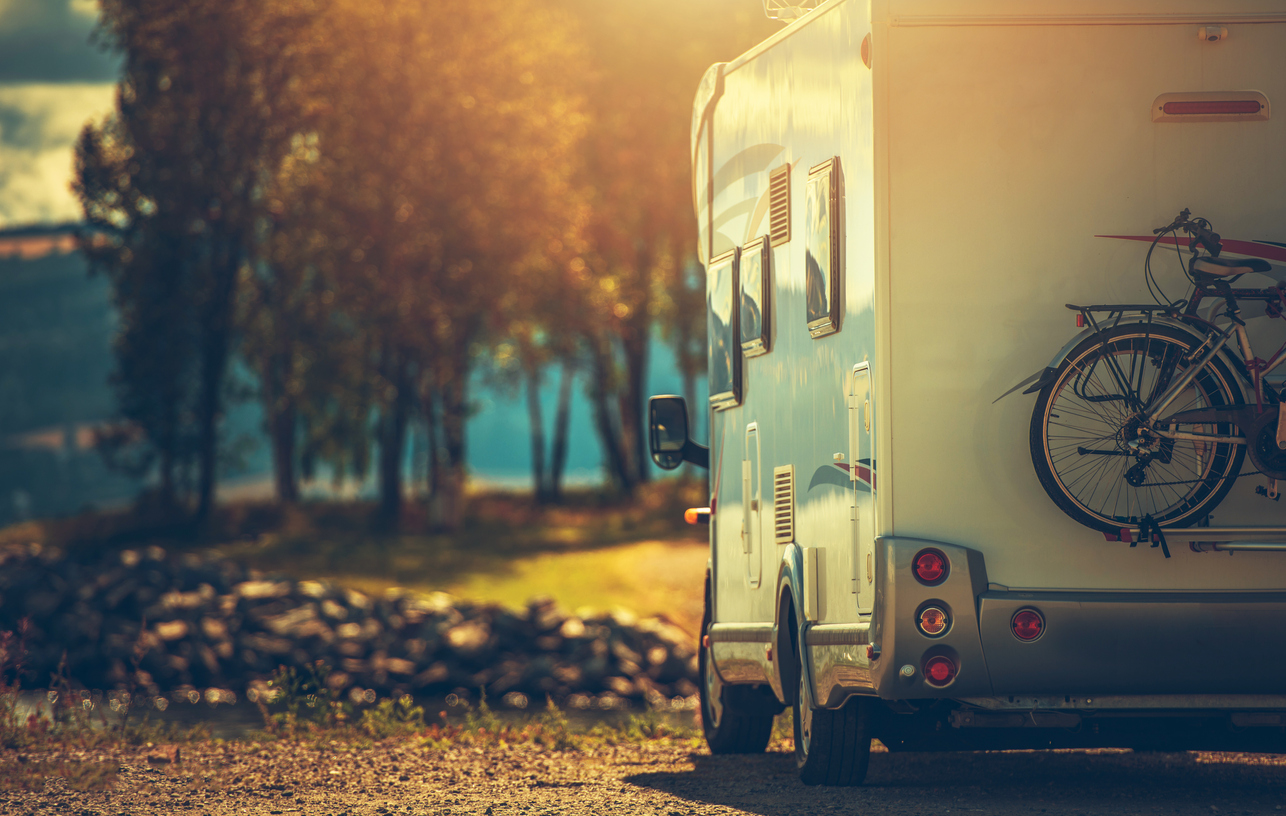 RV Extended Warranty: NOT the same as RV insurance
Where many people get confused is when insurance comes into play. An RV warranty is not insurance because it doesn't cover any collision-related repairs. The warranty doesn't cover any routine maintenance, either. You'll need to pay for oil changes, new tires and rotations out of pocket. It also excludes any damage to windows, floors, awning material and furniture. So taking extremely good care of your RV should be a given. You should also keep up with regular maintenance to ensure all parts run smoothly.
Not everyone is eligible for an extended warranty, though most RVs are. If yours is a vintage RV, one that's 20 years or older or has a certain number of miles on it, (usually around 100,000-125,000) you'll be hard-pressed to find a dealership that will offer you a warranty.
It shouldn't be a question whether or not you need an extended warranty. But rather what kind of warranty is right for you and your specific needs. There isn't an option or policy that covers everything, so it's a good idea to research each policy and see what fits you best. If you aren't bothered by minor repairs, the Powertrain Only coverage might be best for you. But, if you want total peace of mind knowing that someone else will handle the repair costs, you should read more about the Exclusion Warranty.
We know breakdowns, mishaps and failures are going to happen. It's up to you if you want to risk being covered. Statistics reveal that three of every ten RVs will need some sort of repair by just the second year, and almost every RV by the eighth.
If you're in the market for an extended warranty, know the choice is absolutely personal and should be based on your needs. Make an educated decision with your budget in mind and you'll be on the road in no time with the right coverage for you.