Whether you have a decked-out Class A motorhome or a retro Airstream, they're the ultimate way to vacation. But, you're probably planning on taking it out on the road, and there are a few things that need to be in place beforehand, like RV insurance. Below is all the information you need to know about insuring your precious RV!

Is RV Insurance Required?
This is a question we hear often, and it's important to know the answer. In the simplest of terms, every state does require you to attain RV insurance. All states also require at least liability insurance. The type of insurance you need really depends on what kind of RV you have and how much coverage you want. You're required to have at least liability insurance, but you can also include collision and comprehensive as well. More specifically, insurance companies will want to know if it has its own motor or whether it's towable.
If your RV has a motor, you'll more than likely need to get special insurance for it. Most states require motorhome owners to have liability insurance, which covers any damages that are deemed your fault.
On the other hand, if you have a towable RV, then the liability coverage you have on your truck essentially carries over to your rig. If this is the case, be sure you tell your insurance provider to add your towable onto your auto policy and have it listed on your declarations page.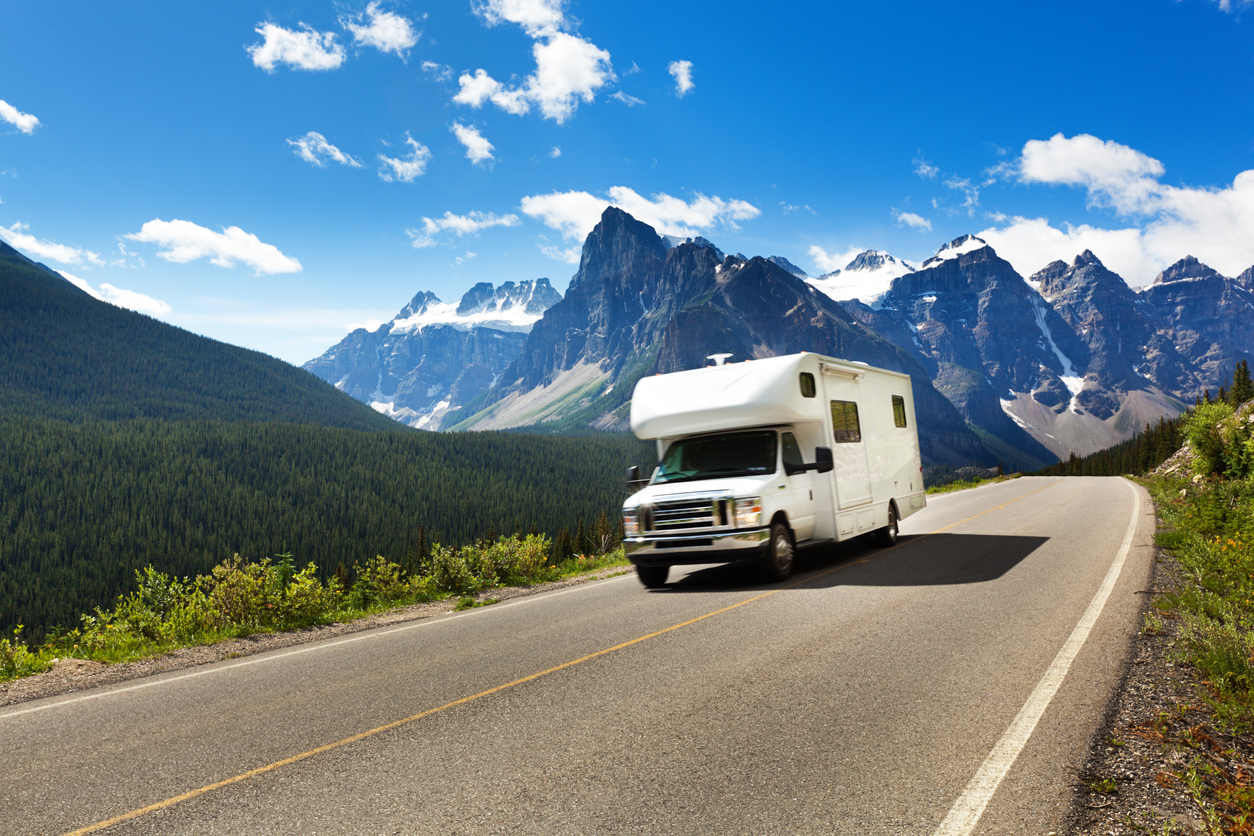 I have RV insurance, but how does it work?
The purpose of RV insurance is similar to auto – it protects you from any extra out of pocket expenses in case you're at fault of an accident that causes harm or damage. Sometimes, it will also cover costs if you breakdown. Here are a few examples of what would happen if you had liability coverage:
If an accident is your fault, the other driver will file a claim with your insurance company and they'll pay up to the amount of your policy. You'll pay for any other costs out of pocket.
If your RV isn't drivable after a crash and needs to be towed, your insurance company will pay for most or all of the towing costs.
If your RV is damaged by hail, an animal or is stolen, your insurance company will provide coverage if you have comprehensive insurance after your deductible and up to the limits you've chosen.
What about the cost of RV Insurance?
When talking about cost, it really depends on what kind of rig you have. Here are a few factors to consider about cost: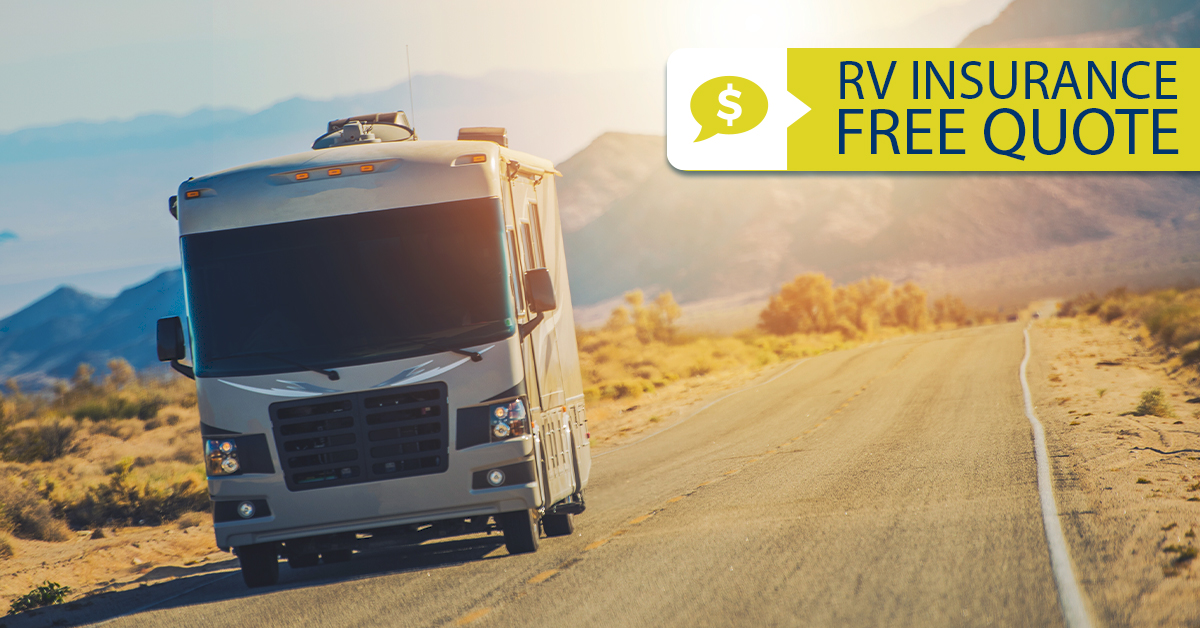 What model RV do you have? The most expensive rig to insure is the Class A. Class Bs are the least expensive.
Are you driving your RV just on the weekends or are you living in it full time? Your insurance will be more expensive if you live in it full time. You'll be on the road more often and the risks are connected to your RV instead of a stationary house.
Your driving record and how much experience you have in driving an RV. It's so much different than driving a car, and there's an adjustment period before you're comfortable driving one. The more experience you have, the less of a risk you are to the insurance company.
Any traffic violations or accidents. Your driving history matters, and if you've been in an accident, any insurance company will see you as a higher risk and probably increase your payments.
Why is RV Insurance important?
Besides the simple fact that it's required, RV insurance protects a large investment you've made into a rig. It's also important to remember that they can cause more damage and more serious injuries than most vehicles because of their size.
It's also important to consider that if you purchased an RV for anywhere from $30,000 to $200,000 and have yet to obtain full replacement cost coverage, you'll be bombarded with lots of costs if you get in an accident.
How much coverage do I need?
Here are a few things to consider when choosing how much coverage to buy:
What are the specific requirements for your state?
What class RV do you own?
Where and how far will you be traveling?
Do you have any custom features on your RV? If so, these are typically more expensive to repair.
You have a bit of freedom when it comes to choosing which insurance is best for you, but it's not something you want to skimp out on. If you do, you could be left with a hefty bill. You can always go to your local and trusted RV dealership if you have questions or concerns about which coverage is right for you. Happy RVing!
As always, don't forget to come back to the RVUSA blog for the RV Tips of the Week!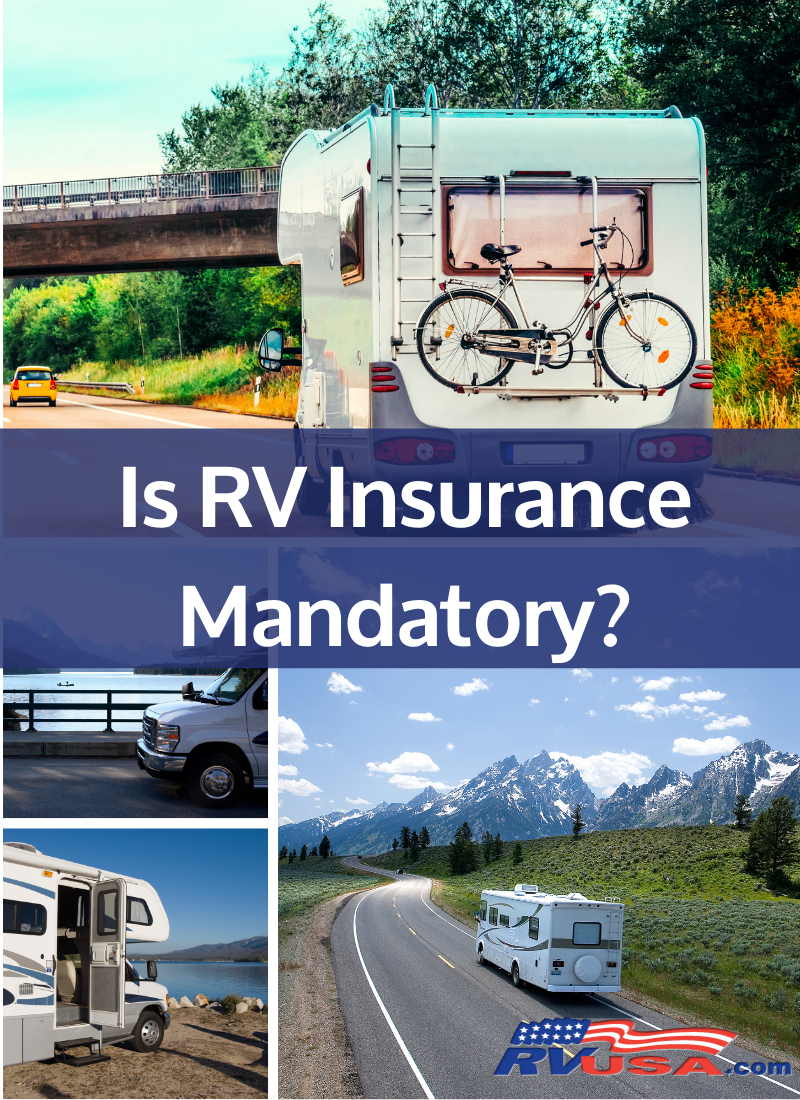 We'd love to hear from you! If you'd like to receive our blog posts directly in your inbox, click here to join our free email list.