Have you ever asked yourself, "should I buy an RV out of state?". Well, you might have searched RVUSA.com and found the RV you want available for a cheaper price at a different dealership – only it's in a completely different state. We've advocated for searching out of state rigs before on our post about how to find the best deal on an RV, but sometimes, it depends on the situation. We'll walk you through all the steps to consider before taking the plunge on an out-of-state RV purchase.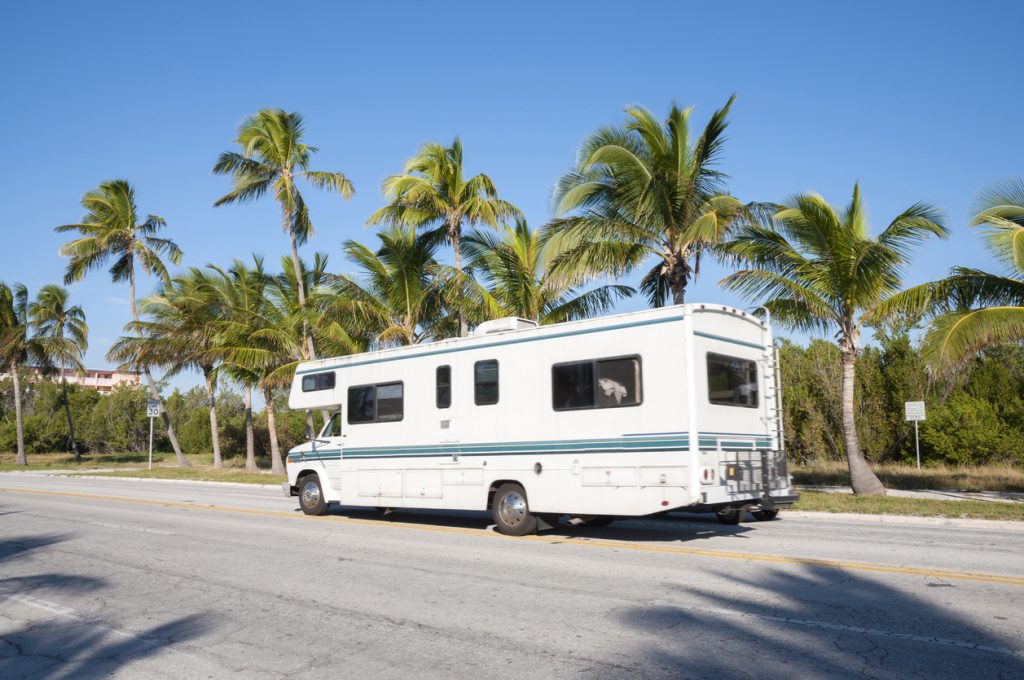 You may find more variety outside your area

By widening your search results to include out-of-state RVs, you might find something that is a better fit for you and your travel needs. Not every dealer carries every manufacturer or even every floorplan of the models it carries. Broadening your search brings more variety, which allows you to be more specific about what you are looking for. This alone may make it worth traveling out of state to find the RV that's a perfect match for you.
Consider the season you're purchasing
If the timeline of your purchase is important to you, think about what season you are making your purchase in and where you are searching. Some regions have hotter RV markets at different times of the year. For example, Arizona and Florida tend to have a wealth of used RVs for sale in the summer. People in colder states tend to sell more RVs in the fall as people move away from RV to avoid storing it or winterizing it. If you live up north and are trying to buy a rig in the summer, searching southern states may save you some money.
Ask your local dealer if they will price match
Before driving across the country to buy the exact same RV in a different state, you can try talking with your local dealer and asking them if they will match the price you found at an out-of-state dealer. In some cases, they won't want to lose your business, so they may match that price or at least get you closer to it. In other cases, some RVers have reported their local dealer claiming that if they buy the RV at a different dealer, then they will refuse to service your RV after purchase.
While they do have the right to refuse you, often this is a scare tactic as RV service and maintenance fees are quite valuable to dealers, and they won't want to lose your business in that area. Keep that in mind if you hear that rebuttal when you ask for a price match, but always feel out the individual situation as you know the dealer you're working with better than most.
Examine how much the savings are vs. how much the travel will cost
Are the savings on the RV you've found out-of-state is only a couple thousand dollars or less? You may want to reassess whether the trip to purchase is worth it. If you're buying a motorhome, you might have to purchase a plane ticket to the destination city as well as account for hotel accommodations and rental car or taxi costs before you finalize your purchase. If you're buying a fifth wheel or a travel trailer, you'll have to drive to pick up your RV. In both cases, you'll have to factor in fuel prices for the trip and the fact that you're putting miles on your new purchase. Those costs can rack up. But if the RV you've found out of state is saving you $5,000-$10,000, then traveling to buy your rig looks a whole lot better.

Consider taking delivery in a state that's closer to you
One way to lighten the load of the travel costs is to see if the out-of-state dealer can provide delivery in a state that's closer to you. Often, manufacturers provide a factory delivery option, where you can pick up your rig straight off the assembly line. If the factory is closer to you than the dealer selling the RV, this might make more sense for you. In certain states where vehicle tax regulations can get complicated, this step can help you avoid overpaying on sales tax, which brings us to our next point.
Buy an RV out of state but don't forget taxes and registration
In most cases, you will be expected to pay sales tax and registration fees in the state where the vehicle is registered, so it shouldn't matter where you buy it, only where you register it. Do your research on your own state and your state of purchase ahead of time though. Some states will have you pay sales tax in the state of purchase and then require you to pay the difference of the sales tax in the state of purchase and the state of registration if it's a larger number. Sales tax numbers can be pretty hefty if you're buying a pricey vehicle, so this is an important number to consider.
Be prepared for a temporary tag
If you are picking up your rig from an out-of-state dealer, you will likely need to be outfitted with a temporary tag to drive it back to your state of residence. For example, if you buy the RV in Florida, you'll likely get a temporary Florida tag to get you back to your home state where you will register the vehicle and get a license plate from that state.
For Full Timers: Consider changing your state of domicile
This point applies only to those who are full-time RVers without a stick or brick home. If you live on the road and have to declare a state of domicile, think about whether it makes sense to change that state before purchasing your RV. Different states calculate taxes and registration fees differently, whether it's based on a flat fee, value-based number, or the vehicle's age or weight. Some states require inspections that cost money and must be done multiple times a year. Do your research. It could make sense to choose your domicile in a state where registration and sales tax are cheaper. Be sure to consider income tax in your state of domicile as well as that will affect you financially in the long-term.
Is It Worth It to Buy an RV Out of State?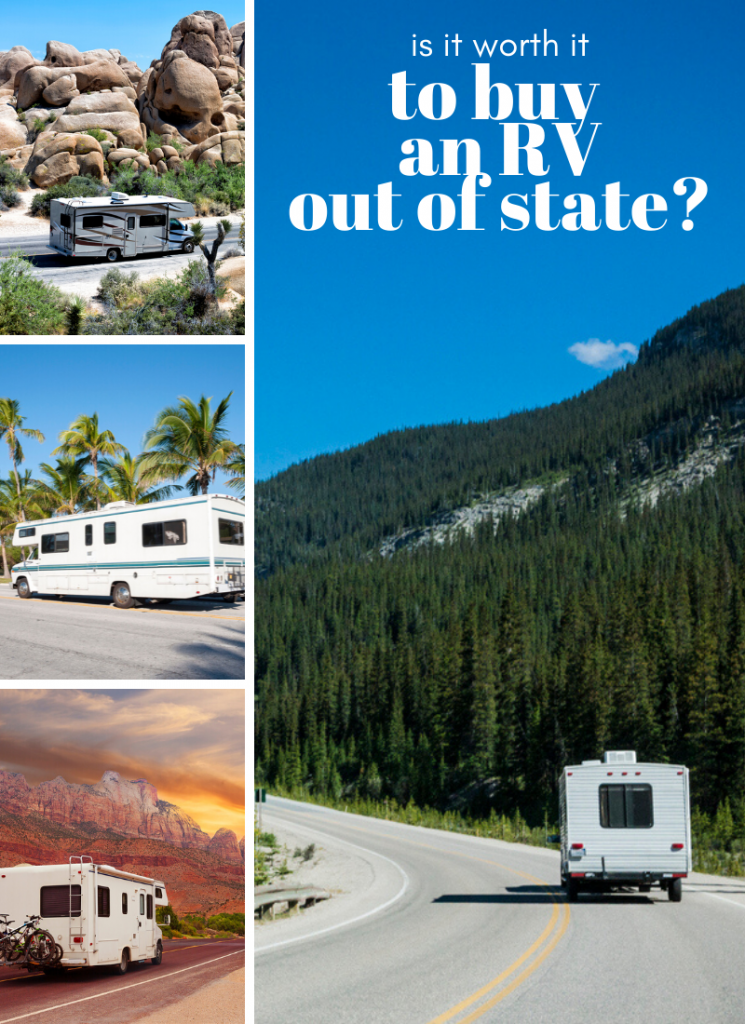 While it can often save you money, it's always best to consider this question on a case-by-case basis using the points above. If all the other things line up for your out-of-state RV purchase and you are still on the fence about making the trip, remember this: the entire point of buying an RV is to hit the road. What's the harm in building a little road trip into the purchase? You'll be christening your new rig and making memories along the way as you drive it home.
Next, get inspired for your upcoming adventures in your new rig by checking out our favorite RV destinations!