*This post has been created in paid partnership with Nimble Pet App. All opinions are my own.*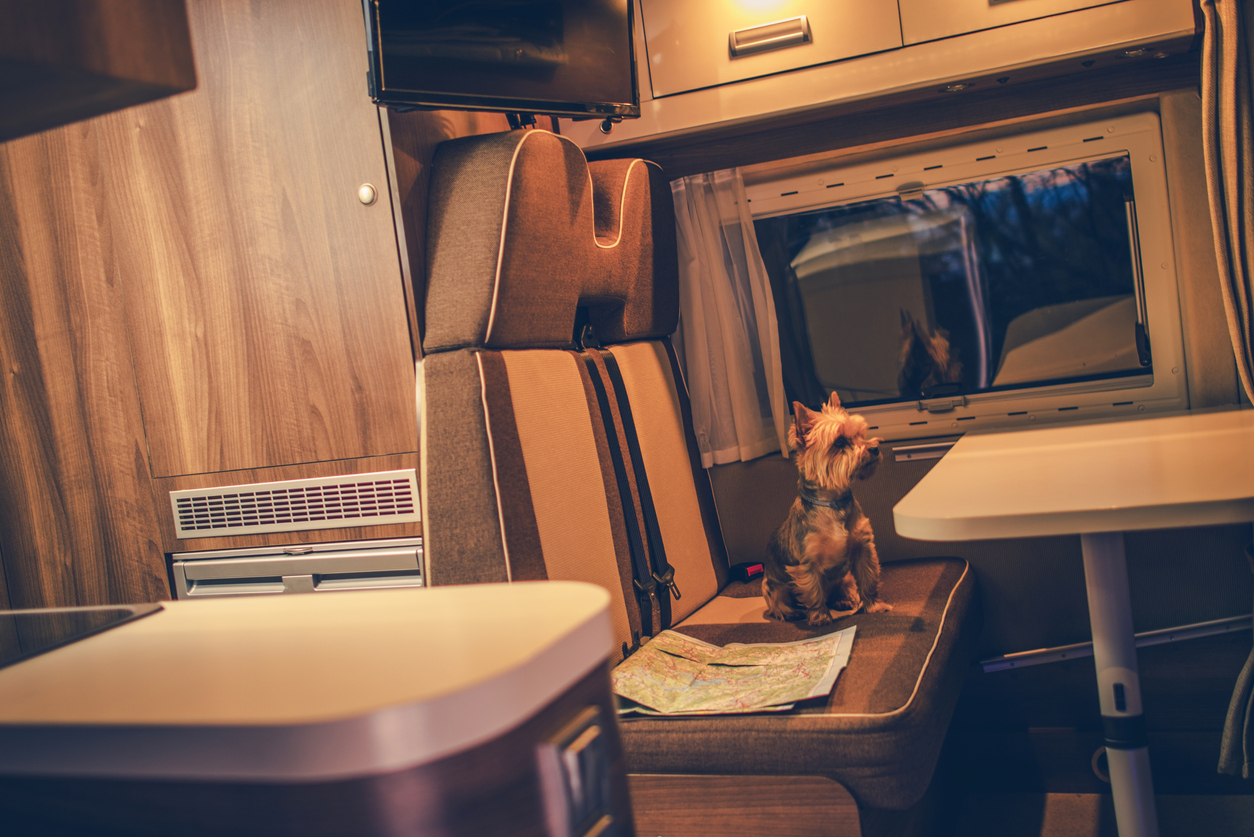 There's nothing more exciting than hitting the road with your own personal room. Traveling from campground to campground, exploring the USA, and experiencing everything this beautiful country has to offer. The best part about RVing is being able to take your four-legged best friend with you everywhere you roam!  No need to find a pet-friendly hotel or find boarding for your dog when you travel in an RV.
Tips for RV Pet Safety
When you take your furry friend along for the ride, though, it is important to have safety measures in place. Pets have different needs; each one is unique, but this list of tips for RV pet safety is a good place to start!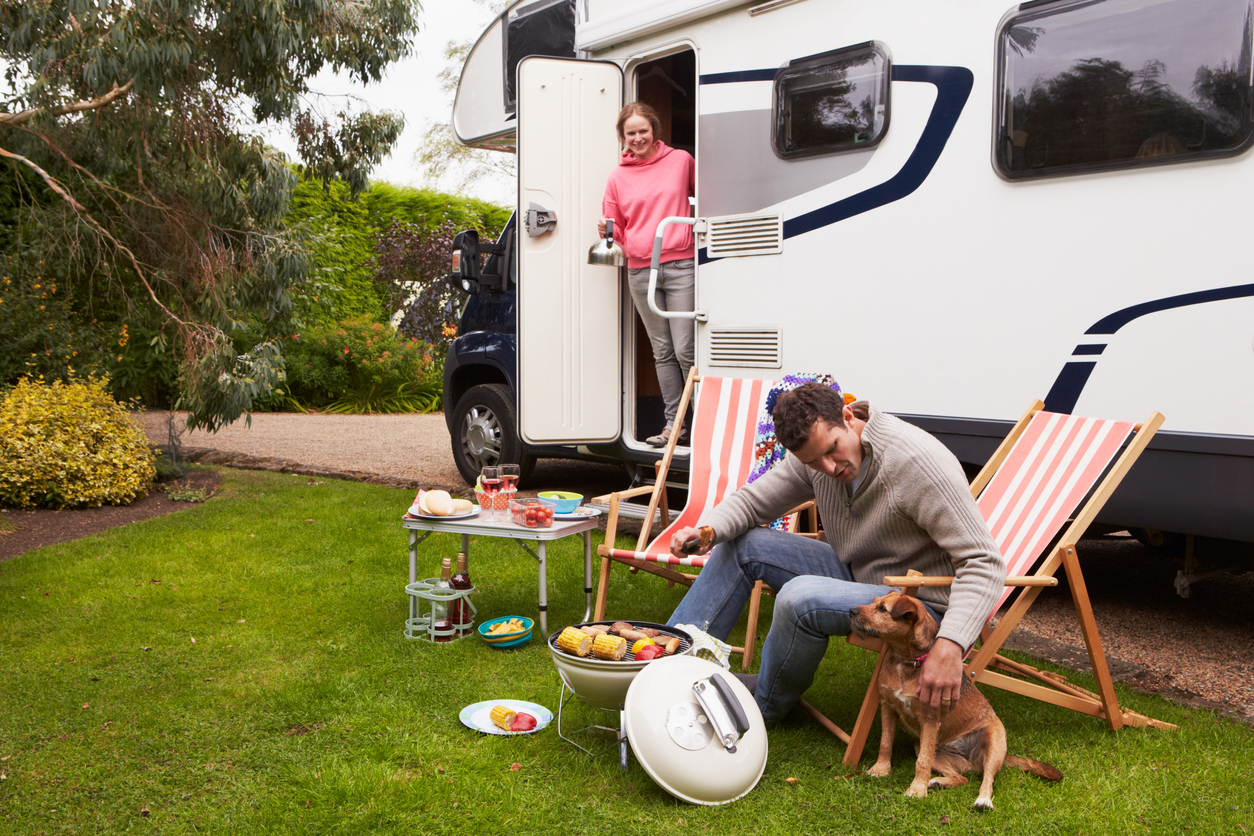 Always Keep Your Pet's Information With You
This should come as no surprise, but it is always recommended that you keep your pet's information with you at all times when you are traveling. Many RV parks will ask for pet vaccination records for you to book a stay with them if you are bringing your four-legged friend with you.
Their medical information will also come in extremely handy if you need to visit a local vet. If you are on the road and your pet needs medical attention, the vet's office will need their medical records. It is ALWAYS advised to keep these on you when traveling.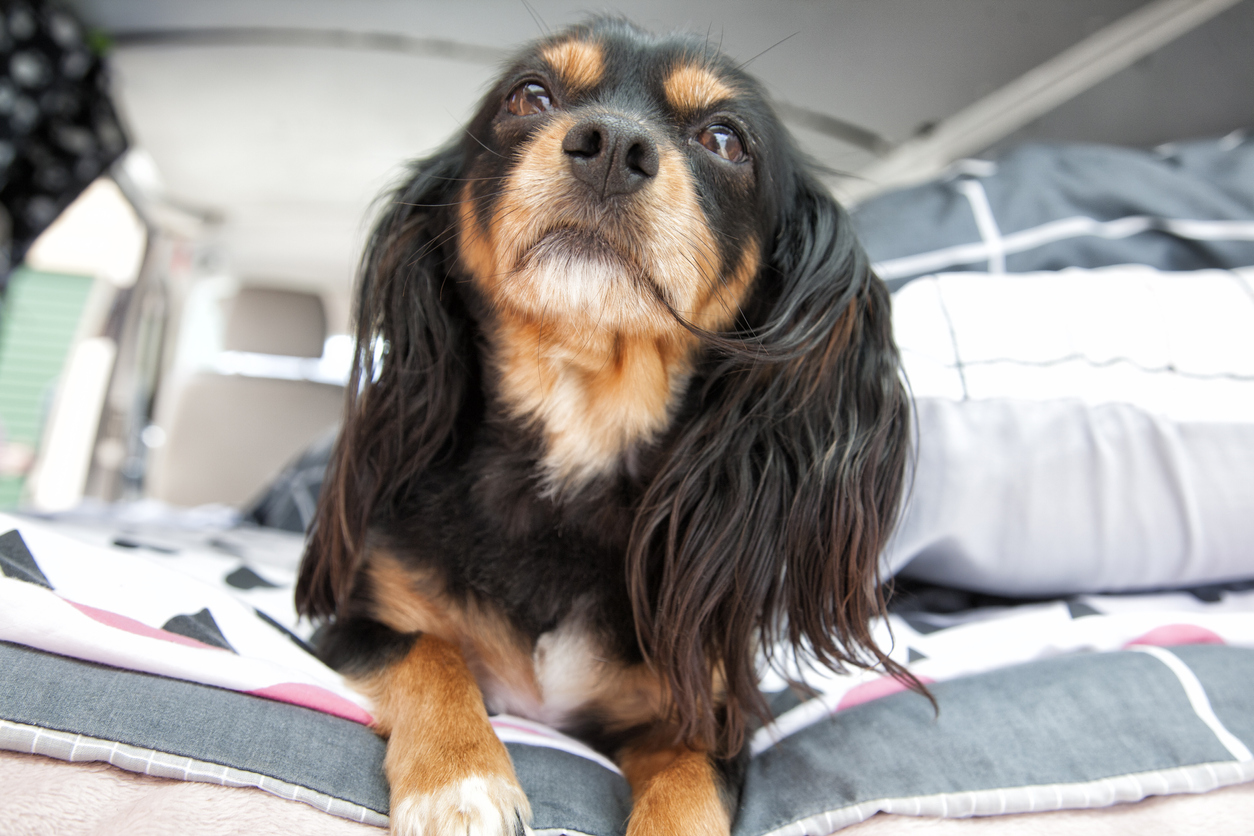 Make Sure Your Pet is Microchipped
No matter how amazing your pet is, no matter how much you KNOW they won't run off, it is STILL important to have your pet microchipped. It is a precaution that is simple to take and can help ensure that your pet is returned to you promptly in case you are ever separated.
Think about it. Maybe they get frightened and run off when you aren't looking. Possibly someone with ill intentions steals your pet. No matter what the circumstance, if a pet is found as a stray and is taken to the local shelter or vet's office, they are always first checked for a microchip. So, make sure your furry friend is chipped and that all of your information is up to date prior to your next epic road trip.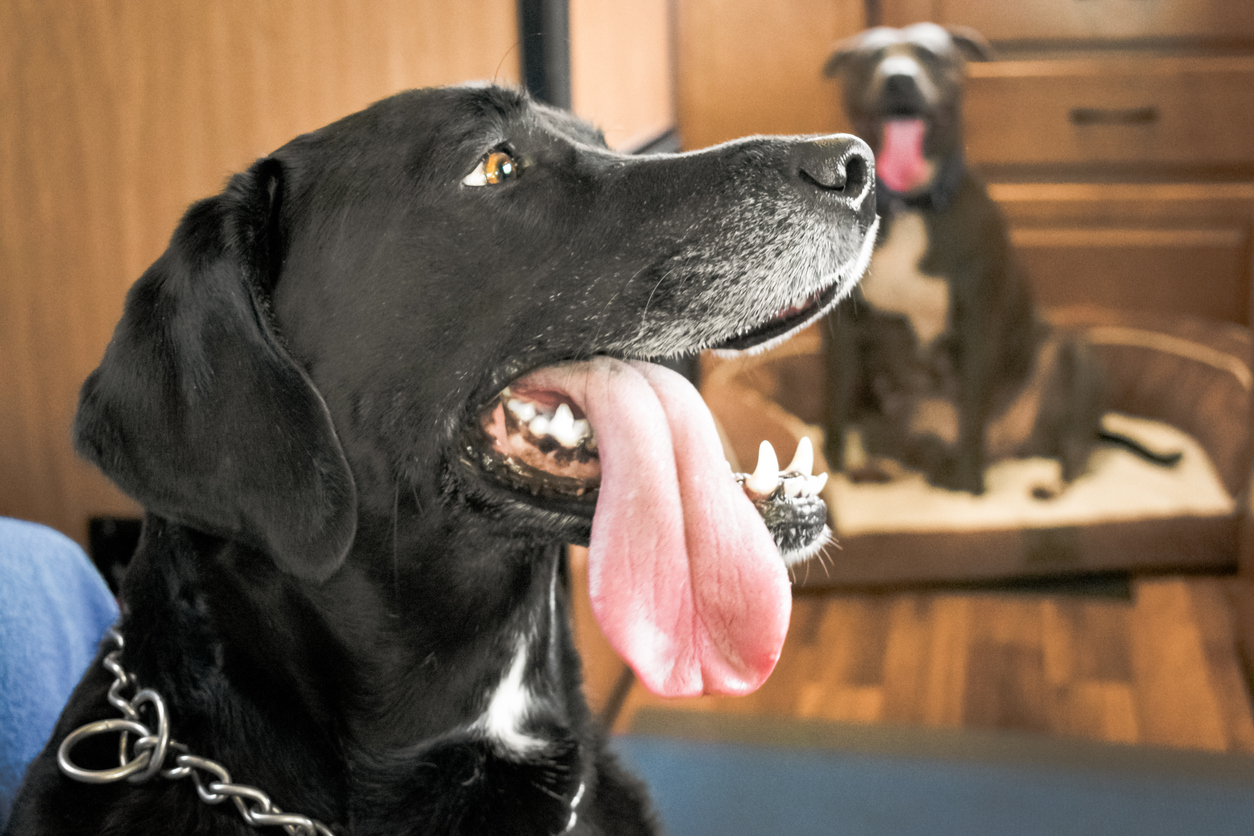 Monitoring Your RV's Temperature Remotely
While it is not ideal, nor recommended, to leave your pet unattended in your RV for long periods, we know that life happens, and sometimes you need to run out. Maybe you need to go to the store, grab dinner, or run some other errand that your pet can't join you on. For those times, you can rest easy by monitoring your pet's environment temperature remotely with the Nimble Pet Monitor 4G Lite.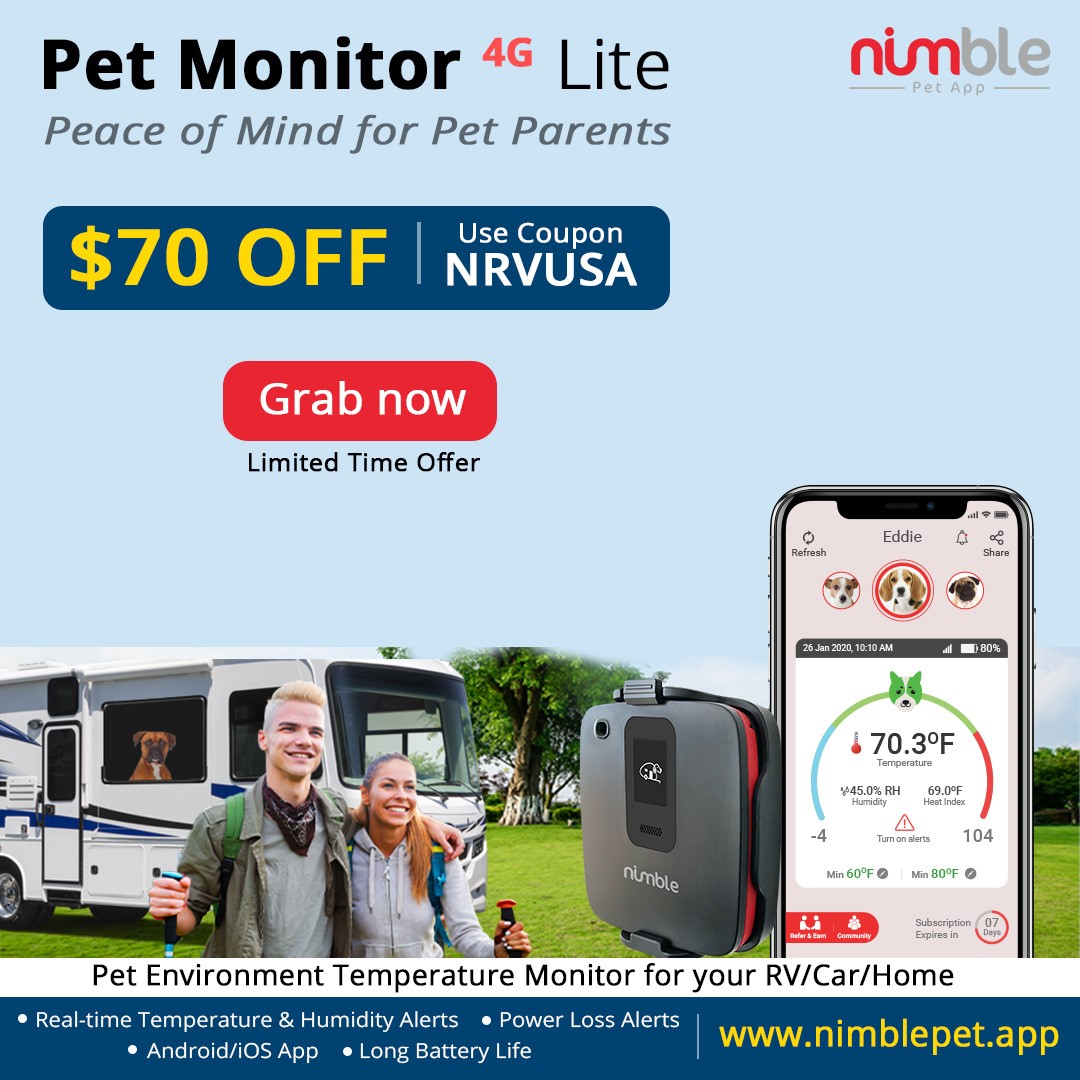 Pet Monitor 4G Lite comes with an app that can monitor your pet's environment temperature and humidity in real-time. This is so important when you are RVing because even if you leave the A/C running, you never know if the power will trip or something will malfunction, causing it to turn off.
The last thing you want when traveling in an RV is for your pet to overheat due to a malfunction when you are not with them. You can be confident that Pet Monitor 4G Lite has you covered!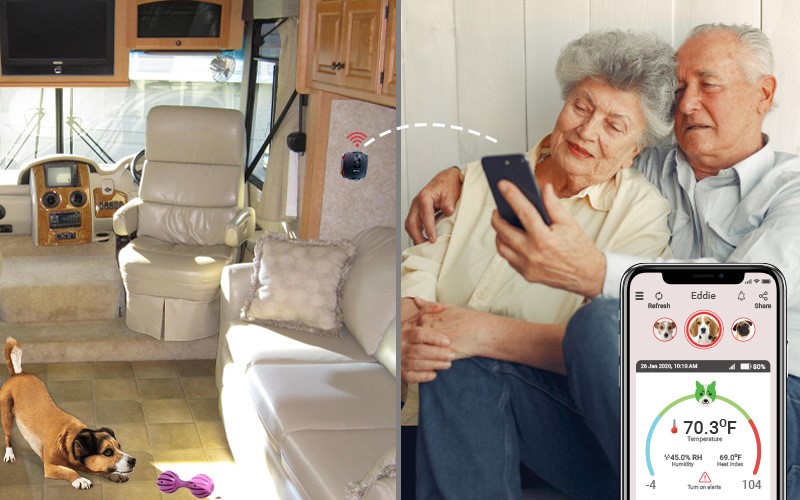 When you use this system, you will get real-time updates on temperature, humidity, and heat index. If there is a perceived dangerous temperature fluctuation, you will receive an email and/or text message alert. You don't even need WI-FI! The app works over Verizon 4G cellular network and is available on both Android and iOS operating systems.
Nimble Pet App Giveaway!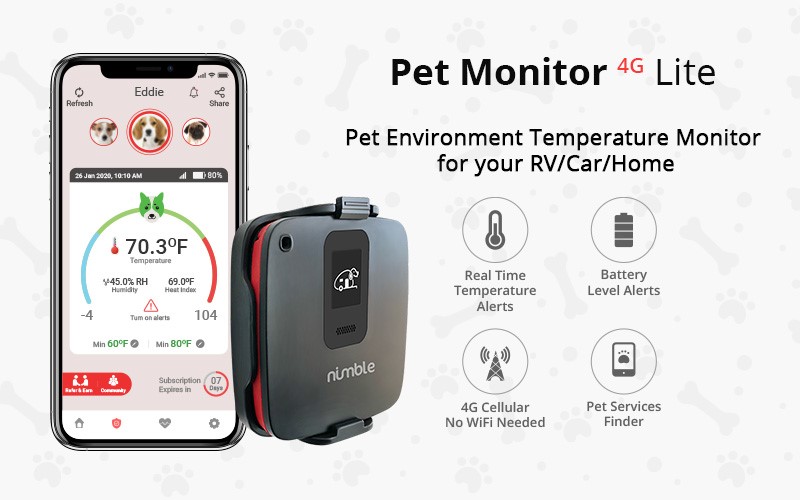 Obviously, you are interested in ensuring the safety of your pets when traveling in your RV. In order to help you keep your furry friend safe and happy, we have teamed up with Nimble Pet App to give one of you a FREE Pet Monitor 4G Lite PLUS a 3-month app subscription.
FREE Nimble Pet Monitor + 3-Month Subscription

Before you hit the road with your furry friend this summer, make sure you are following these safety tips, and you both will have a trip to remember forever!
Pin for Later
Make sure you pin this post for later!