If you've never been RVing before, you might be asking yourself what makes RV vacations so popular. Considering about 40 million people go RV camping in the US each year, there must be something to it! We tend to think there's no better way to travel as a family than in an RV, and there are plenty of reasons why. We've made a list of the top perks of RV travel to help you discover what a motorhome could do for your family vacations.

Make trips more affordable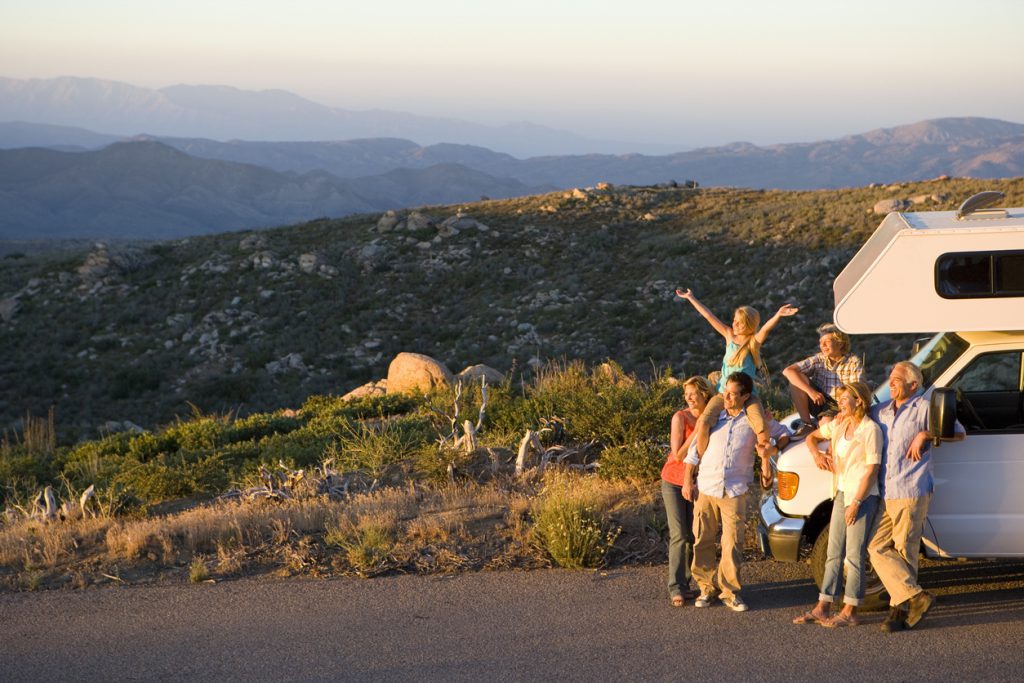 You can dress up or dress down RV travel as much as you'd like, but if the goal is to make your family vacations more affordable, it's certainly easy to do so. Once you have an RV, your lodging is basically covered! You can find budget-friendly campsites anywhere. Save money by cooking in your motorhome rather than eating out for every meal. Often, getting the most out of your RV trip means spending time in the great outdoors which is both rewarding and cheap. According to the RVIA, family vacations can be up to 60% less expensive for families who own and travel in an RV. That's some serious saving. Spending less on family vacation means being able to take more of them.
Allow you to travel on your own schedule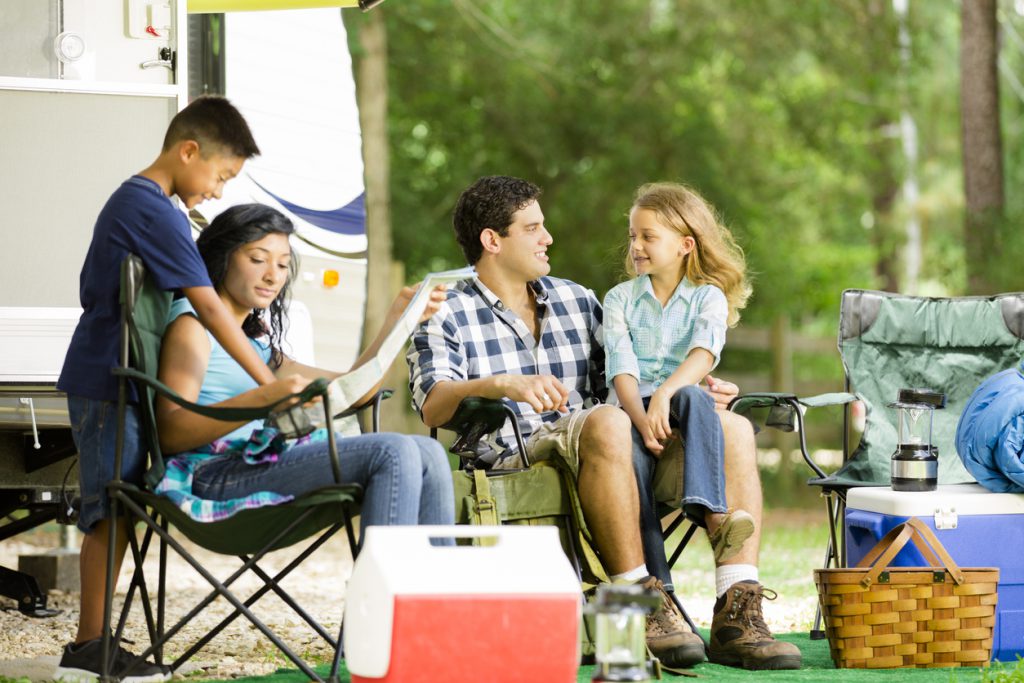 With RVing, gone are the days of hotel check-ins and immovable flight times. If you want to stay an extra day (or four) in an area the family is enjoying, you can! Hassle-free. Take a detour to show the kids the house you grew up in, spend some extra time on the drive, or skip a stop to allow for more enjoyment at the next one. When you're RVing, your vacation happens on your schedule. There is no one to tell you when and where you have to be. You make the rules.
Bring the comforts of home with you
Do you have a favorite set of sheets that you never sleep as well without? Does your family have a morning routine that hotel rooms and hotel breakfasts just can't duplicate? If these are usual downsides to travel for your family, they can easily be solved in a motorhome. Bring your favorite sheets with you and sleep on your own bed. Cook your family's favorite meals every day. In an RV, it's easy to make everyone feel at home, which means less stress and more relaxation on vacation.
Make it easier to bring the family pet along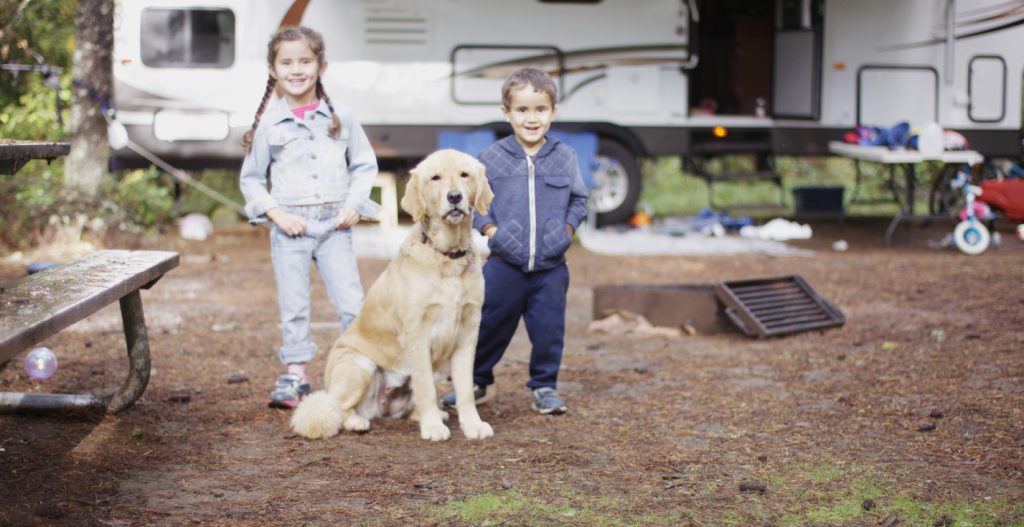 Speaking of comforts of home, why not bring the family pet with you? Don't worry about boarding your pup or paying a cat-sitter to stop by the house. Your pet can enjoy life on the road as well – in fact, it's common practice to load pets up in the RV! A whopping 54-percent of RV owners bring a pet with them when they travel. It makes the RV feel more like home and takes your anxiety to find a solid pet-sitter and Fido's separation anxiety when you leave off of the list of things to worry about on vacation.
Allow for downtime after the kids go to bed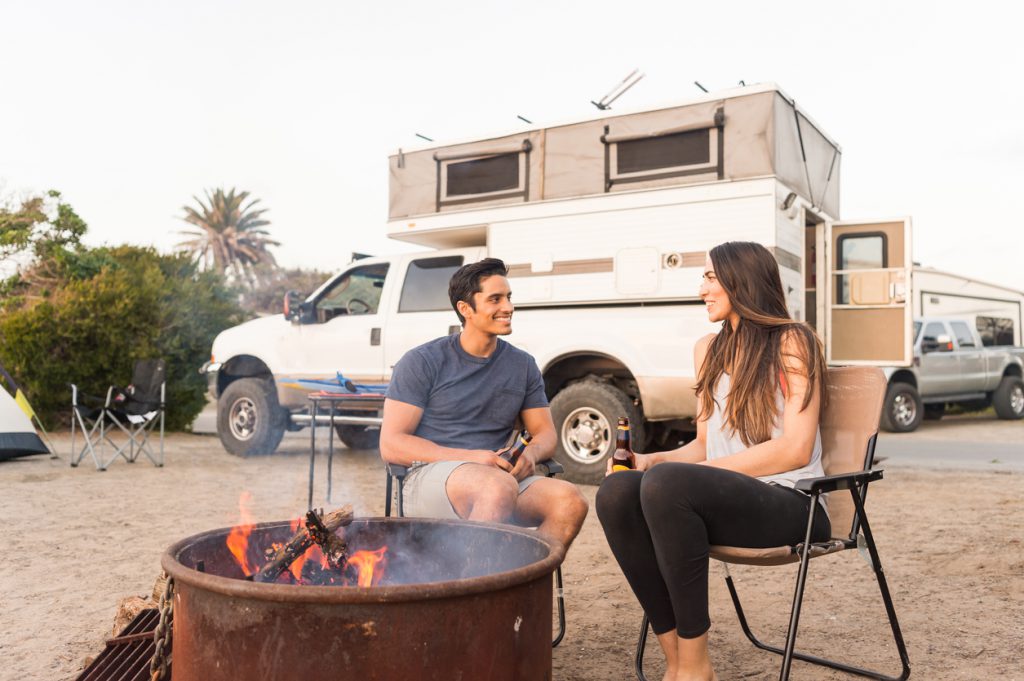 In a hotel room, once you put the kids to bed, it's pretty much lights-out quiet time for mom and dad. Leaving the room to go downstairs and enjoy some alone time can feel like you're too far away should anything happen. In an RV, it's easy to get the kids to sleep and then head back out to the campfire to enjoy some much-needed quality time with each other. You're close enough to keep watch in case the kids need you, but far enough away to be able to enjoy each others company without risking a re-do on the kids' entire bedtime routine.
Unplug from daily life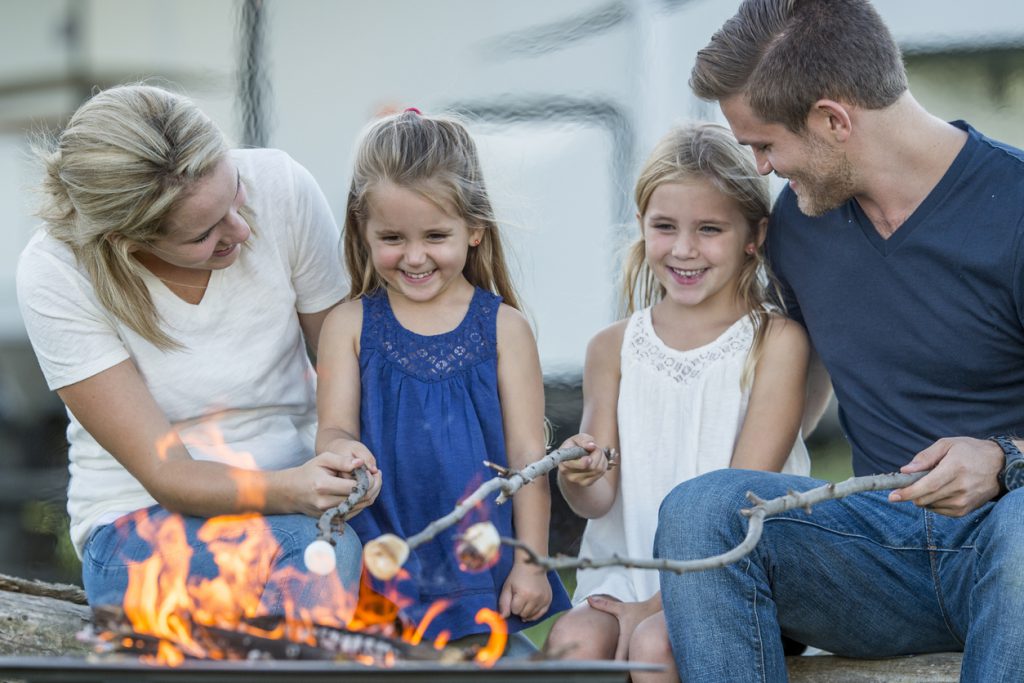 Sure, motorhomes these days can be equipped so your technology stays connected no matter how far your travel. But one of the perks of RV travel is that you often forget you even want it. The pace of life in a motorhome is undoubtedly slower and more restful. Take some time to get away from your smartphone and constant notifications and be present with your family.
Introduce you to new friends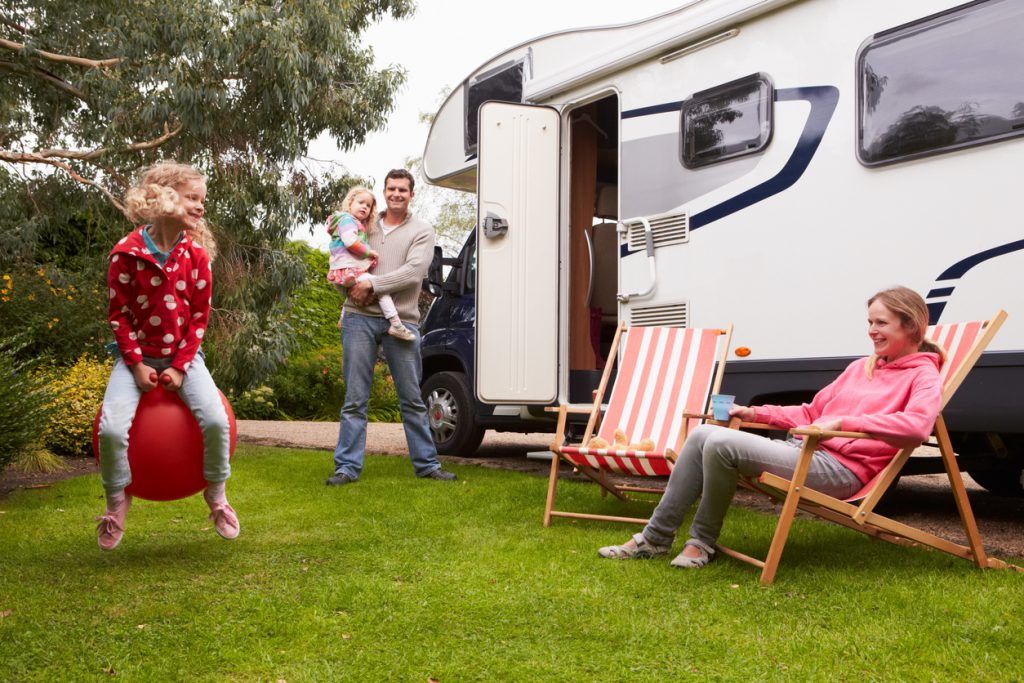 You won't have to be on the road for long to discover that RVers are friendly people. At any given campsite, you'll find it easy to make friends with your fellow campers – it's part of the RV lifestyle! It's likely you'll run into a few other families as well who may have kids the same age as yours. You'll have new friends to talk to and your kids will have built-in playmates on their vacation. You won't find this kind of community in any other type of travel.
What An RV Could Do for Your Family Vacations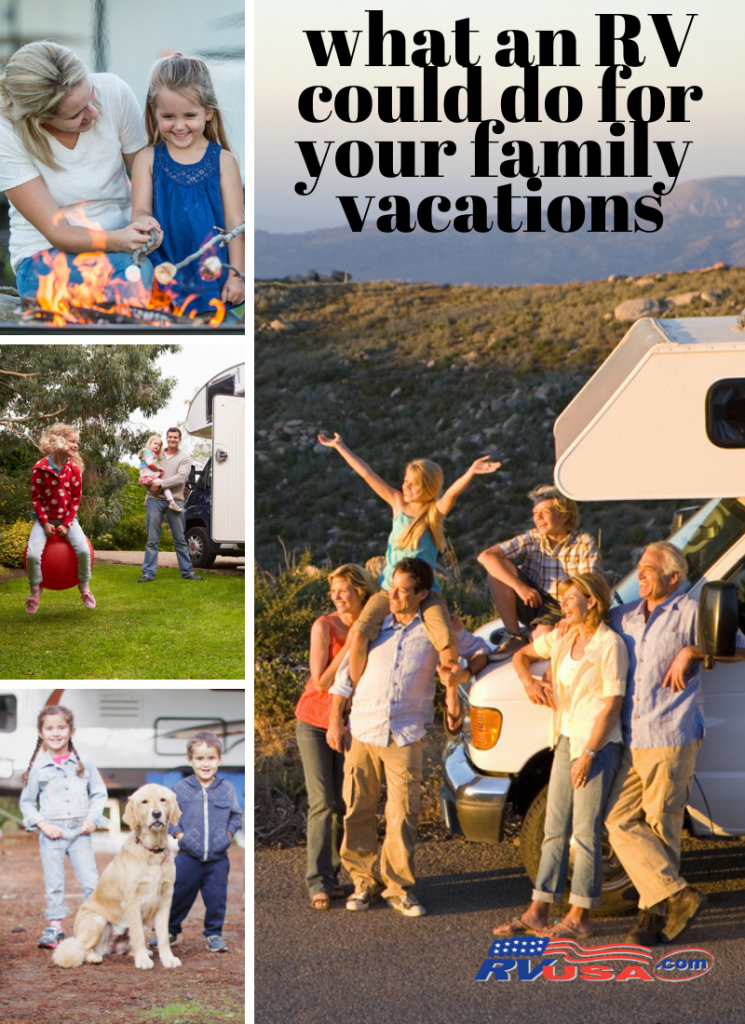 The benefits to family vacations in an RV are limitless. We encourage you to try it and see for yourself. You may just end up longing for life as a full-time RVer when it's over with!
If you need some inspiration on where to go on your first RV trip, check out our blog for some of our favorite RV destinations.